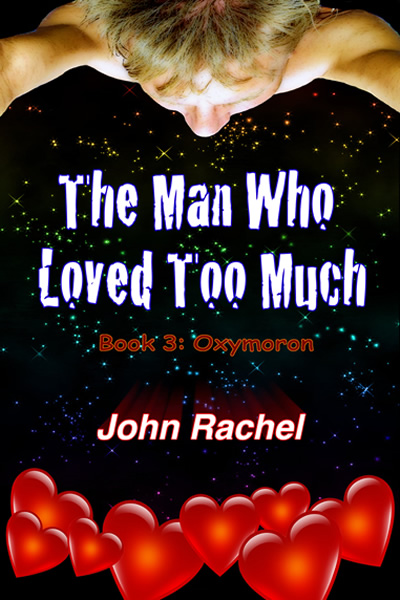 All ebooks for "The Man Who Loved Too Much – Book 3: Oxymoron" are promotionally priced at $2.99 until November 30th!
That includes ebooks from Amazon, Barnes & Noble, Apple, and Kobo:
Amazon (Kindle) … amzn.to/1LJnMcX
Apple (iTunes) … apple.co/1DfoG9g
Barnes & Noble … bit.ly/1fvzxXD
Kobo (Indigo) … bit.ly/1mL5zld
Smashwords … bit.ly/1LJnRgJ
This is the story of Billy Green from lovely Detroit, Michigan. He's moved to New York City to join the whirl of big city life, immerse himself in drugs and alcohol, confront the most profound identity crisis a human can confront, search high and low for comfort and the answer to the question which haunts all of us males: Can a man love too much? What could possibly go wrong?
Watch the trailer for the trilogy … here!