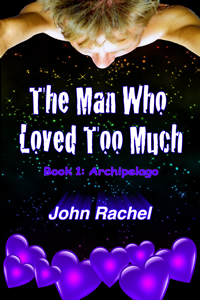 All ebooks for The Man Who Loved Too Much – Book 1: Archipelago are promotionally priced at $2.99 until November 2nd!
That includes ebooks from Amazon, Barnes & Noble, Apple, and Kobo:
Amazon (Kindle) … amzn.to/1tyIRiw
Apple (iTunes) … bit.ly/1ycltFD
Barnes & Noble … bit.ly/ZDnQVO
Kobo (Indigo) … bit.ly/1Og3q8g
Smashwords … bit.ly/1w62HOX
This is the story of Billy Green growing up in beautiful Detroit, Michigan.  What could possibly go wrong?
Watch the video trailer for the trilogy here.